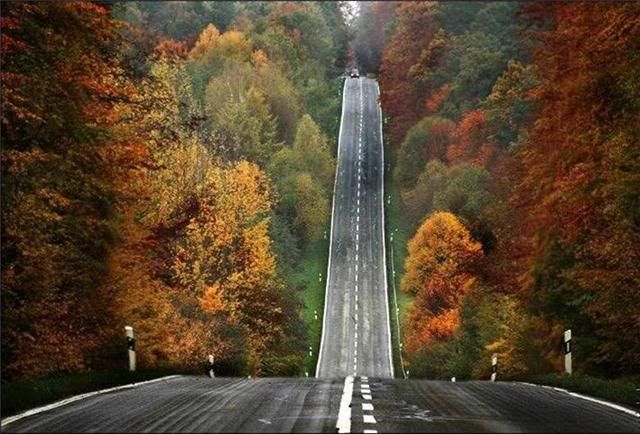 There are seasons in every aspect of life.
We all know this, and for the most part we accept it and often even embrace it.
After all, who doesn't love to see the changing colors of the leaves as they herald the arrival of a new season of warm fires, comfortable sweaters, and quiet evenings with friends?
We're grateful to God for giving us those kinds of pleasant seasons.
Even when they come to an end, we are grateful for the gifts He gave and the memories we have.
For some time now, the leaders of Our Saviour and I have been seeing signs that indicate God might be drawing my season as pastor here to a close.
First and foremost is the declining state of our church finances.
As a church, we have been anxious about it, we have been diligent about managing resources well, and we have been prayerful.
And yet f
inally,
after many, many months of carefully observing financial trends, Chairman
Mike Brinkman
, Head Elder
Mike
McNamara, and I met and mutually agreed that it would be fairest to the church and fairest to my family and me if I were to very actively seek another call.
What you should know regarding that decision:
The decision was not made lightly, nor was there any pleasure in it.

It pained all of us, and we are very aware that it will pain you, as well.

We are sorry for that.
The council has agreed to maintain salary and benefits at current levels until December 31st, 2010.

This in and of itself is an indication that we are trusting God to provide what we ourselves cannot.
I have not resigned my call, nor has it been terminated.

I will remain your pastor until the Lord makes it clear that He has chosen me to serve elsewhere.

If that means even after December 31st with no visible means of support, so be it.

The council and I are investigating the best possible way to have a pastor continue Word and Sacrament ministry at Our Saviour in the event God has prepared a call for me at another church.

I promise you will be cared for.
I do not currently have another call, and all reports indicate that calls are somewhat difficult to come by as of late in the LCMS.

I would appreciate it if you would join me in prayer that God would work in a timely fashion.
Though every one of us will almost certainly feel denial, sadness, and even anger over this situation, I encourage you to remember this:
I bear no ill will towards anyone regarding this decision, and neither should you. We remain Christ's family. Let us trust in God our Father to decide what is best for us, and let us have faith in His good and perfect will.
It is true that the Lord does seem to be drawing my season here to a close.
And yes, it is true that this makes me . . . well, it makes me grieve like I have lost a family member to death.
But I encourage you to remember that where God is at work, He is working to bring good into our lives.
God has been at work among us.
He has made us His very dwelling place.
As long as His Word is preached and His Sacraments administered, you can be assured that He
is
here, in
this
church, working to bring His good into your lives and your lives into His good.
Finally, I encourage you to a season of prayer.
Chairman
Mike Brinkman
has felt the burden to begin a weekly prayer ministry that will not only offer prayers for the Lord's will be done for myself and for Our Saviour, but for all who need His comfort, assurance, and healing.
From now to at least the beginning of Advent, he and I invite you to gather together as the family of Christ and pray.
Wednesday evenings, here at Our Saviour.